What is a Death Doula?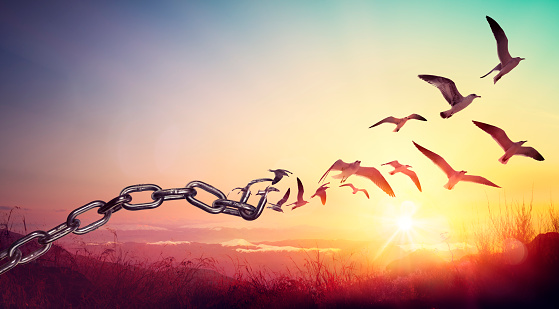 "An End of Life Doula is a non-medical person trained to care for someone holistically (physically, emotionally, and spiritually) at the end of life. End of Life Doulas are also known around the world as: end of life coaches, soul midwives, transition guides, death coaches, death doulas, doula to the dying, end of life doulas, death midwives, thanadoula, and end of life guides.
Due to the enormous number of the elder population, there is an overwhelming need for these services and support. Finding the right teacher and training program is one of the most important decisions you will make."-Suzanne O'Brien, RN
"Preparing for death is a life long project."-Alua Arthur
My mentor was asked what the term shamanism meant to her and her response was, "Knowing how to live well, knowing how to die well and helping others do the same."
This statement has impacted my work and life greatly. I have observed that the people who are most comfortable with the dying process seem to live to the fullest and really enjoy life while they're here.
I never dreamed I would end up teaching a death doula course! It's funny how things manifest in our lives that we would never expect.
My expertise is energy healing and cross-cultural shamanic healing.
These modalities are my foundational practices that prepared me to help others die well.
As I sit praying over the material I will deliver to the first group of adventurous students embarking on this certification journey with me, I feel so reverent, tender and humbled to share this sacred work.
There were no training programs available to me when I stepped into the role of end-of-life support. I don't even think the term "Death Doula" was a thing yet!
It seems the term death midwife was coined around 2000 when a group of volunteers focused on pairing "doulas" with terminally ill patients.
Positive changes are taking place in death care, end-of-life rituals and alternative funerals as we collectively shift how we look at death. ♾
The specific skill sets I have woven into death doula training come from my direct experiences assisting clients and their families in transition and crossover for the past twenty-seven years.
I didn't sign up to do this kind of work, it naturally just happens sometimes when we hold space for others in service to humanity as healers.
My goal is to support the healers who take this class to reverently serve others with confidence and clarity. 💐
Some of these healers are embarking on a full minister ordination training and a few others desire to simply hold space for others as end of life doula.
What a beautiful, unexpected gift to share this supportive work that has naturally unfolded in my own career. Here's to knowing how to die well and teaching others to do the same.
I have included some of the perspectives shared from students on what this work means to them, since all of us present this important work to the world in our own unique ways. This course is all about BEING the medicine to help humanity in the creative and individual way only you can!
This course review is from Gregory Cartwright, Lead Massage Therapist at Koru Touch Spa in Winston-Salem, NC, Shamanic Practitioner, Sound Therapist and Death Doula graduate. The video clip below is where he shares in our last live course what this experience has been like for him. Thank you, Greg!
"I am in the completion of Evangeline Hemrick's course study on "Death Doula" and I reflect in this experience moving further away from 3D and many old paradigms. In the initial intake of the course the question came up in the teachable module "What is your experience with Death, or being present with someone in the dying process?"……My initial response was a little short so to speak. This course resurrected decades of compartmentalization growing up in the AIDS crisis.
The course content was a true shift and reprograming of my internal archive. The course, against the life experiences I held with death and the dying provided an opportunity to do much overdue work in my heart and soul of rewriting and reflecting on an era of "shame" tattooed on the dying.
Words like ascension, and the description of "the fanning of the chakras" were put forth in my now mind, reworking a social taboo and shame champaign against the young and the old diagnosed with HIV and AIDS.
Death came in waves for me at age 14. My fathers best parenting measure was to leave the obituaries from those who died of AIDS, cut out of The LA Times on the kitchen counter every morning. The 80's were a time for the free spirit and in the same context, secrets, shame, and self loathing were the action steps society supported in the deaths that were presenting in waves with much suffering in silence.
The Death Doula Course spoke of the beauty and the celebration of birth and that beauty and celebration being a part of the process of death. The course supported anyone creating a "board of directors" so to speak to work as a TEAM….."Together Everyone Achieves More" in fulfilling all the wishes of the one in transition. The course has a undertone of complete celebration and reverence in fulfilling the last wishes one would hope to experience in the physical body.
Being reminded of the silence, and back in the day the slogan was used "silence=death" brought up so many emotions in my spine, I was in physical agony for much of this course work. Reminiscent, and recalling young people taking their lives when there was only "the unknown" The medical community and society shaming the light force human into the abyss was as dark and hopeless as those being sent to Auschwitz for "the end"…..
I feel source energy was streaming through Evangeline attempting to redeliver what the meaning or experience of death really is. The contrast offered in the Death Doula Class by Evangeline was time that was needed to rewrite the narrative of suffering and shame and come into the light. Gaia is not happy with man to date. Man has abused Earth, she is not pleased. Man can be swept away in shadow figure of archetypes, displace on others with hate harvested by fear and ignorance. Who would have ever imagined that someone should be denied the angel of mercy and love? Especially if that individual has been impinged on by others with a level of heartless and unloving languaging.
I associated death growing up with AIDS as the absolute worst thing that could ever present in existence. The stigma, the taboo, the displacing again of "the black sheep"……….
Sentencing vast numbers to transition alone, scared, unsupported and in pure emotional, spiritual and mental turmoil. It never had occurred to me a death could evoke celebration, love, kindness, and bringing out the best in a light force being.
Death Doula, should have been a term we met decades ago. This course was like an art class. We were given colors, paint, pastels, paper, and were supported in bringing out the most loving kind creation one would hope to experience. These art supplies or the syllabus so to speak were tools of light, providing hope and healing to offer to those ready to complete the experience in the physical body. Allowing the soul and the spirit to move and ascend forward in celebration of 6D and beyond. Let us all complete this mission here on Earth with all the magnificence of every dimension we each choose to adventure and celebrate in. The Death Doula Course was yet another step forward in my life doing all my self work I need to attend to in fulfilling the human design and destiny wishes that whisper and sing out."-@korutouch
Complete and Continue